Geriatric Care Management
Geriatric Nurse Care Managers plan and coordinate care for you or your loved one to meet short and long-term goals to improve quality of life.
You Maintain Control – We Absorb the Stress – Your Daughter for Hire
Geriatric Nurse Care Managers are Registered Nurses who specialize in management of all aspects of our Client's health care.  Whether you are making a transition from your home to a retirement community, or you need assistance to remain in your home, your Geriatric Nurse Care Manager handles all the details.
Our Care Manager Kim Cavaliere, RN, Discussing Geriatric Care Management
Geriatric Nurse Care Managers:
Provide Crisis Intervention

Implement a thorough and professional nursing assessment, complete a comprehensive care plan and update regularly

Maintain on-going management of care

Provide medication management

Serve as a liaison between Physicians, Clients and Families

Provide total coordination of services and care through continuous communication with Families, Clients and Physicians

Assist with residential placement and transition

Schedule and attend medical appointments with Clients and ensure Clients are compliant with orders

Monitor Client's needs to ensure quality of care and life are maintained

Provide Client and family education

Keep detailed records and notes of treatment and progress

Recognize early warning signs of health issues

Management of Chronic Illness

Continuously monitor Client's well-being with great concentration on prevention of complications that could lead to unnecessary hospitalizations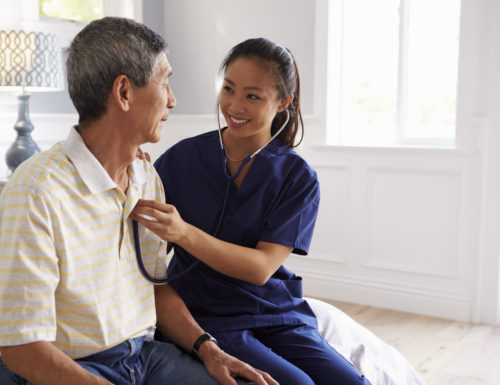 Are You in Need of Geriatric Care?
We are available 24/7 to answer your questions and assist in deciding what services best meet your needs.